Winter Services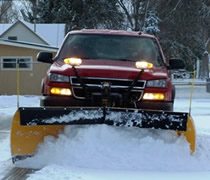 Property maintenance during the harsh winter months is often critical for your business. Our commercial snow removal allows you to have the freedom and peace of mind that comes from knowing that no matter how bad the winter storms are, your property will be accessible.
Winter Services Include:
Commercial & Residential Snow Removal – Michigan winters can be harsh. Stay one step ahead of the weather with Bare Snow & Landscapings commercial and residential snow removal.
Hardscape – Winter often provides the perfect weather for accomplishing a wide array of hardscaping projects. Whether you are looking for a new outdoor kitchen or want to consider what types of patios and outdoor fireplaces would work on your property, our talented staff will work with you to provide a customized design that meets your needs as well as your budget.
Drainage Systems – Melting snow often presents unseen drainage problems. We can provide drainage solutions that will work with your landscape design while effectively resolving any drainage issues.
Retaining Walls – Whether used as part of landscaping design or to correct a sloping yard, retaining walls are often a useful and cost-effective solution to a variety of problems.
Property Maintenance – We offer different levels of property maintenance that will work with your busy schedule and budget, so that you can enjoy a beautiful property throughout the year.
Please look over our many different seasonal and full-time services. If you don't see one please feel free to give us a call (248) 644-8161or click here to send us an e-mail.
Creative Outdoor Landscaping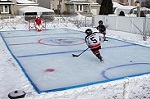 Ever see something on the TV or internet and wish you could have it in your backyard. Well now you can, with the popularity of DVR's and camera phones. Snap us a picture and e-mail it to us with your contact information and we will be more then happy to call or visit you with a quote.