Spring Services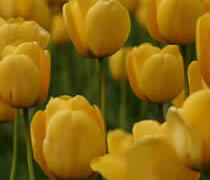 Spring property maintenance starts early - with spring cleanup that helps prepare your landscape for a new year of growth, renewal and new plantings. Spring offers a wonderful opportunity to accomplish a variety of different projects, so get started early and you'll be able to enjoy your property all spring and summer long.
Spring Services Include:
Spring Cleanup – Ready your garden beds for this year's plantings with our spring cleanup services. A wonderful way to prepare the entire property for the upcoming months, these services are essential to a well maintained property.
Spring Planting – Colorful daffodils, cheerful petunias and whimsical snapdragons are a lovely addition to any landscape design. Our experienced staff understands Michigan landscaping and which plants work best in specific climate and soil types.
Hardscape – Spring is a wonderful time to start hardscaping projects for the summer. Whether you are looking for a new outdoor kitchen or want to consider which types of patios and outdoor fireplaces would work on your property, our talented staff will work with you to provide a customized design that meets your needs as well as your budget.
Drainage Systems– Spring rains can show weaknesses in your drainage system. We provide drainage solutions that work with your landscape design while effectively resolving any drainage issues.
Retaining Walls – Whether used as part of landscaping design or to correct a sloping yard, retaining walls are often a useful and cost-effective solution to a variety of problems.
Landscape Mulching Services – The refreshing rains of the spring and warm sunlight provide the weeds with exactly what they need to overtake your garden. With proper mulching, we can reduce weed growth, allowing your gardens to remain lush and beautiful.
Property Maintenance – From cutting the grass to annual and perennial plantings, we offer varying levels of property maintenance that will work with your busy schedule and budget, providing you with a beautiful property throughout the year.
Commercial & Residential Snow Removal – Michigan springs can sometimes be just as harsh as winter, and commercial snow removal is critical to the success of your business and the safety of your friends and family at home. Stay one step ahead of the weather with Bare Snow's commercial and residential snow removal.
Please look over our many different seasonal and full-time services. If you don't see one please feel free to give us a call (248) 644-8161 or click here to send us an e-mail.
Creative Outdoor Landscaping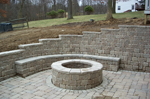 Ever see something on the TV or internet and wish you could have it in your backyard. Well now you can, with the popularity of DVR's and camera phones. Snap us a picture and e-mail it to us with your contact information and we will be more then happy to call or visit you with a quote.