Fall Services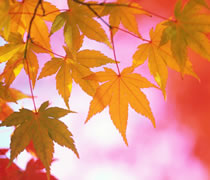 Property maintenance in the fall is an important part of enjoying the season. Each fall, the leaves turn beautiful shades of amber, orange and gold and drift softly down from the trees – and into your yard. Whether you are looking for fall cleanup services or want to jump start your spring by having fall plantings of spring bulbs, we can provide you with a variety of services that will let you sit back and enjoy the season without getting frustrated with the weather or the havoc it sometimes creates.
Fall Services Include:
Fall Clean Up – The beautiful autumn leaves are exquisite when on the trees, but not when they are clogging your gutters or cluttering the corners of your property. Our fall cleanup services offer removal of fallen leaves as well as preparation of your property and landscaping for the harsh winter months to come.
Fall Planting – Colorful chrysanthemums are a lovely addition to any landscape design. Our experienced staff understands Michigan landscaping and what plants work best in specific climate and soil types.
Hardscape – Fall is a wonderful time to start hardscaping projects for next Spring. Whether you are looking for a new outdoor kitchen or want to consider what types of patios and outdoor fireplaces would work on your property, our talented staff will work with you to provide a customized design that meets your needs as well as your budget.
Drainage – Autumnal rains can demonstrate weaknesses in your drainage system. We can provide drainage solutions that will work with your landscape design while effectively resolving any drainage problems.
Retaining Walls – Whether used as part of landscaping design or to correct a sloping yard, retaining walls are often a useful and cost-effective solution to a variety of problems.
Property Maintenance – From cutting the grass to leaf removal, we offer different levels of property maintenance that will work with your busy schedule and budget, providing you with a beautiful property throughout the year.
Commercial & Residential Snow Removal – Michigan winters can be harsh. Stay one step ahead of the weather with Bare Snow & Landscapings commercial and residential snow removal.

Please look over our many different seasonal and full-time services. If you don't see one please feel free to give us a call (248) 644-8161 or click here to send us an e-mail.
Creative Outdoor Landscaping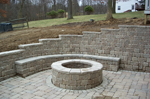 Ever see something on the TV or internet and wish you could have it in your backyard. Well now you can, with the popularity of DVR's and camera phones. Snap us a picture and e-mail it to us with your contact information and we will be more then happy to call or visit you with a quote.